Story
Use & Care
Product Specs
Story
The story tag will be our Kitras tag, which reads "Enjoy the beauty in your home or garden with this magnificent piece. The ancient methods of glassblowing, practised centuries ago, are still used today to create this one-of-a-kind treasure. Each piece is meticulously handcrafted in our studio in Fergus, Ontario and is a testament to the beauty that is handcrafted art, with vibrant colours and breathtaking patterns. This piece is like no other and yours to enjoy, always."
Use & Care
This wine stopper requires you to twist it into place in a wine bottle.
To clean your Kitras Art Glass item use a damp cloth and lightly rub it around the outside of the glass.
Occasionally wash your wine stop with gentle dish soap and water if it is exposed to wine.
Dimensions
orb width 2", orb height 2", height with stopper 3.5", weight 0.24 lbs
Gifting
The Calico Wine Stop is a great housewarming or hosting gift, especially when paired with a bottle of wine!
Gift a pair or the set of three to a wine-loving friend for any gift-giving occasion.
*Pictured: Calico Wine Stop in Festive Multi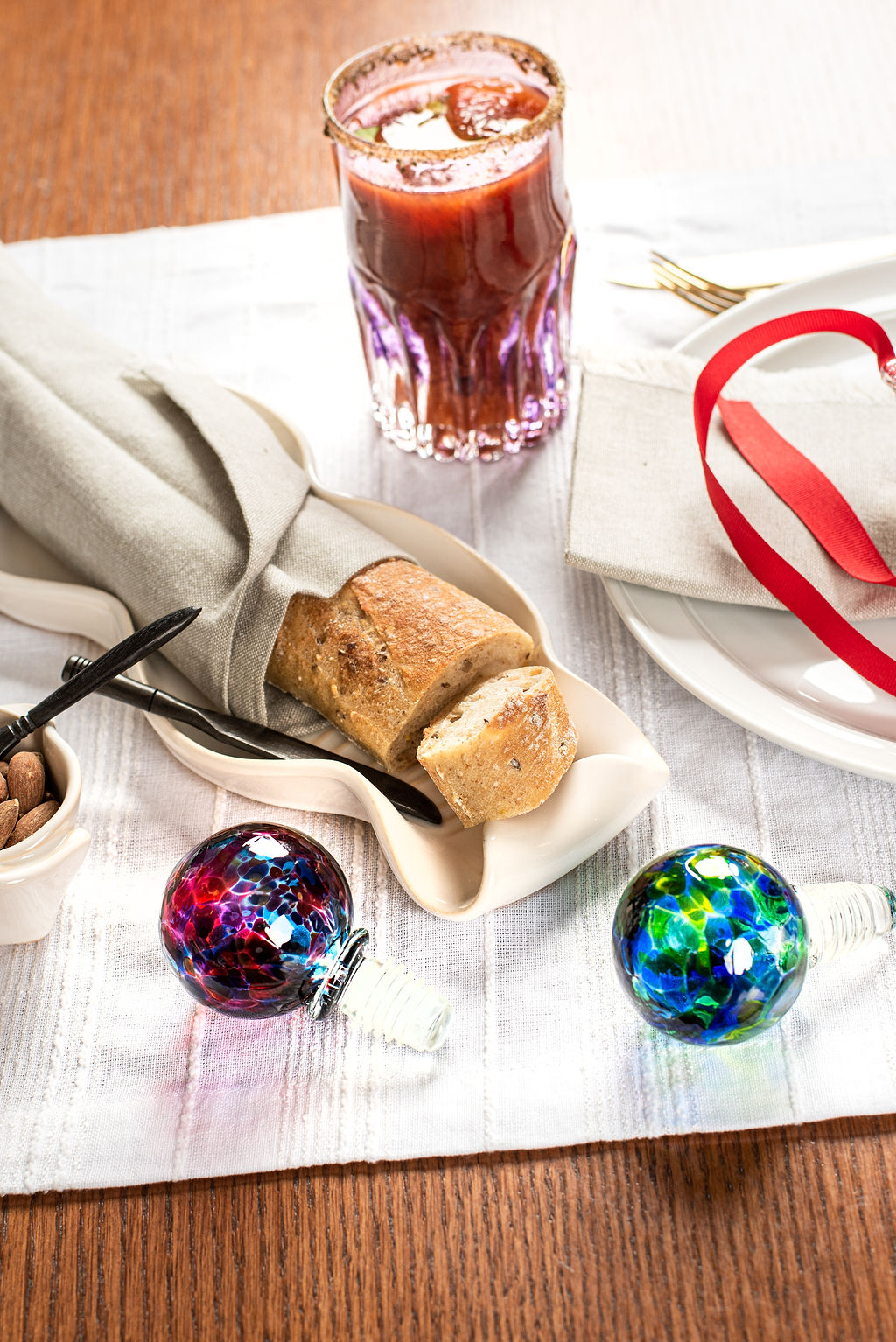 Decoration
These wine stops display best in any type of bottle whether that be wine, cider or a non-alcoholic beverage in a wine-shaped bottle.
*Pictured: Calico Wine Stop in Berry and Oceania
Reviews
4.0
Based on 1 review
GET THE LOOK
You may like...
CONTINUE