Use & Care
Use with Kitras Solar Lights
Turn switch to "ON" to activate rechargeable solar panel and allow for daily recharging.
Initially, charge the solar light for 2 to 3 days in bright sunlight, then keep it in the sun for 4 to 6 hours daily.
The battery is rechargeable and will not need to be replaced for a couple of years.
Once charged the battery gives 6 to 8 hours of light.
*Before purchasing a replacement, did you try changing the battery in your exisiting stake?
The battery is a replaceable, rechargeable solar battery (not available through Kitras). To change the battery, remove the screws on the bottom of the solar panel. Replace the battery and refasten the bottom of the solar panel.
Product Specs
Stake is 25.5" from the tip of the spike to the rim of the clip (without the glass globe).
An average of 6-9 inches of that length will be in the ground when on display.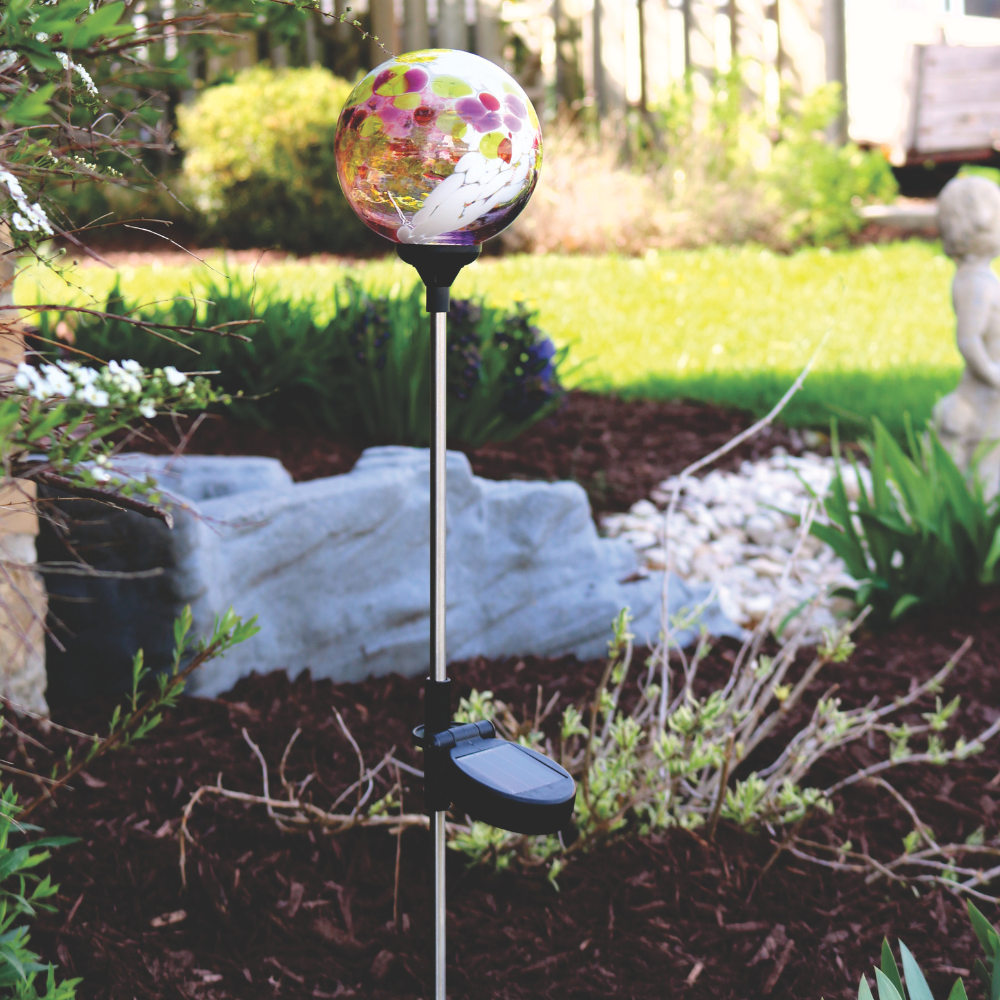 Gifting
Gift to someone whose solar light stake is damaged and broken.
*Pictured: Sunshine Fairy Solar Light
Reviews
2.7
Based on 3 reviews