Story
Use & Care
Product Specs
Story
The story tag reads "A birthday marks the celebration of an individual's spirit. This piece conveys the essence of traditional gemstone colors with the added magic and splendor of interior glass webbing. Make a wish and the web-like strands of glass will capture it and make it come true! 'A birthday wish from me to you, in hopes that all your wishes come true!'
"Those born in the month of July are witty, amicable and composed. Sympathetic and forgiving, a person born in this month will always be surrounded by friends. The colors of this Birthday Wish hold the powers of success, devotion and integrity."
Use & Care
To clean your Kitras Art Glass item use a damp cloth and lightly rub it around the outside of the glass. Do this when you notice the glass has lost some of its brilliance. A simple cleaning will bring the sparkle back!
This oil lamp comes with the orb and a wick. Adequately soak the wick in a clean burning paraffin oil before lighting it for the first time.
Paraffin oil is not included and can be found on the accessories page.
Replacement wicks can also be found on the accessories page.
Dimensions
width 3.75", height 3.75", weight 0.5 lbs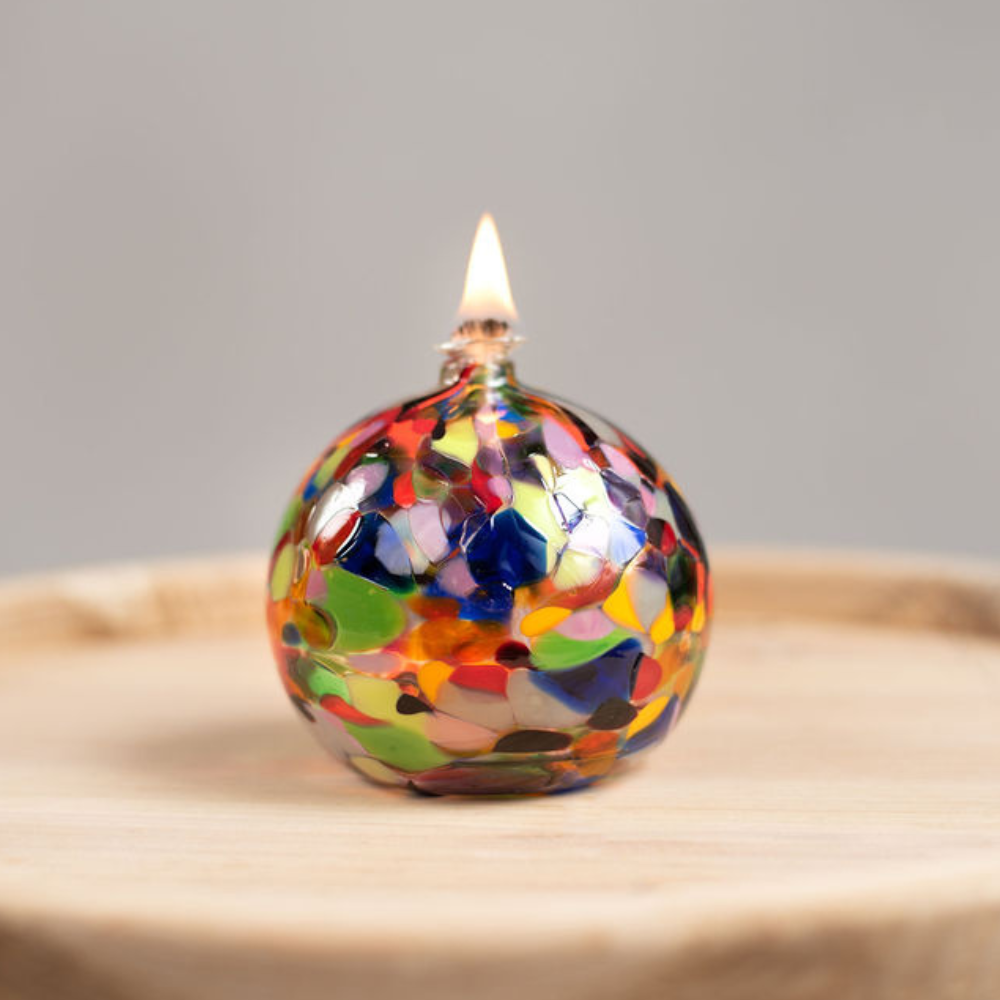 Gifting
Gift to the person who has a July birthday in your life.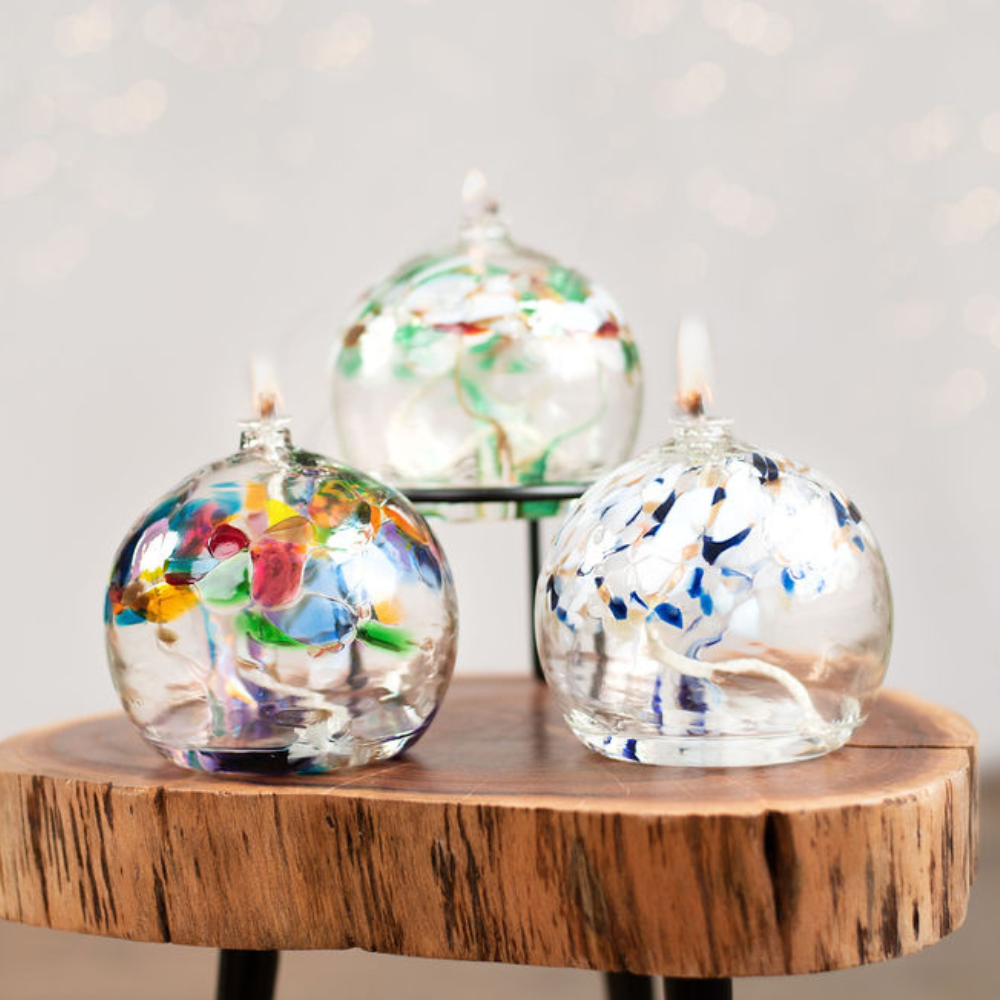 Decoration
Use the oil lamp indoors or outdoors to create a soft-flame ambiance.
The oil lamp is perfect in any fire safe location because there is not worry of wax damaging surfaces.
GET THE LOOK