Story
Use & Care
Product Specs
Story
The story tag reads "Become enchanted with Nature's Whimsy - this vibrant collection is inspired by the colours and shapes found in nature. The texture, patterns and bold colours are sure to remind you of your favourite flower or insect. Fall in love with the whimsy and playfulness of the outside world."
Use & Care
Display with a new Spider, Five Petal Flower and Insect garden holder.
Use a strong ribbon or fishing line to hang your ornament. The plastic hang tag was not intended to be a hanging medium and is not strong enough to hang your ornament over the long term.
If you choose to hang your Kitras ornament, indoors or outdoors, periodically check that the hanging medium is still sound and make any necessary adjustments.
To clean your Kitras Art Glass item use a damp cloth and lightly rub it around the outside of the glass. Do this when you notice the glass has lost some of its brilliance. A simple cleaning will bring the sparkle back!
Dimensions
- width 5", height 5", height with hanging loop 5.5", weight 0.7 lbs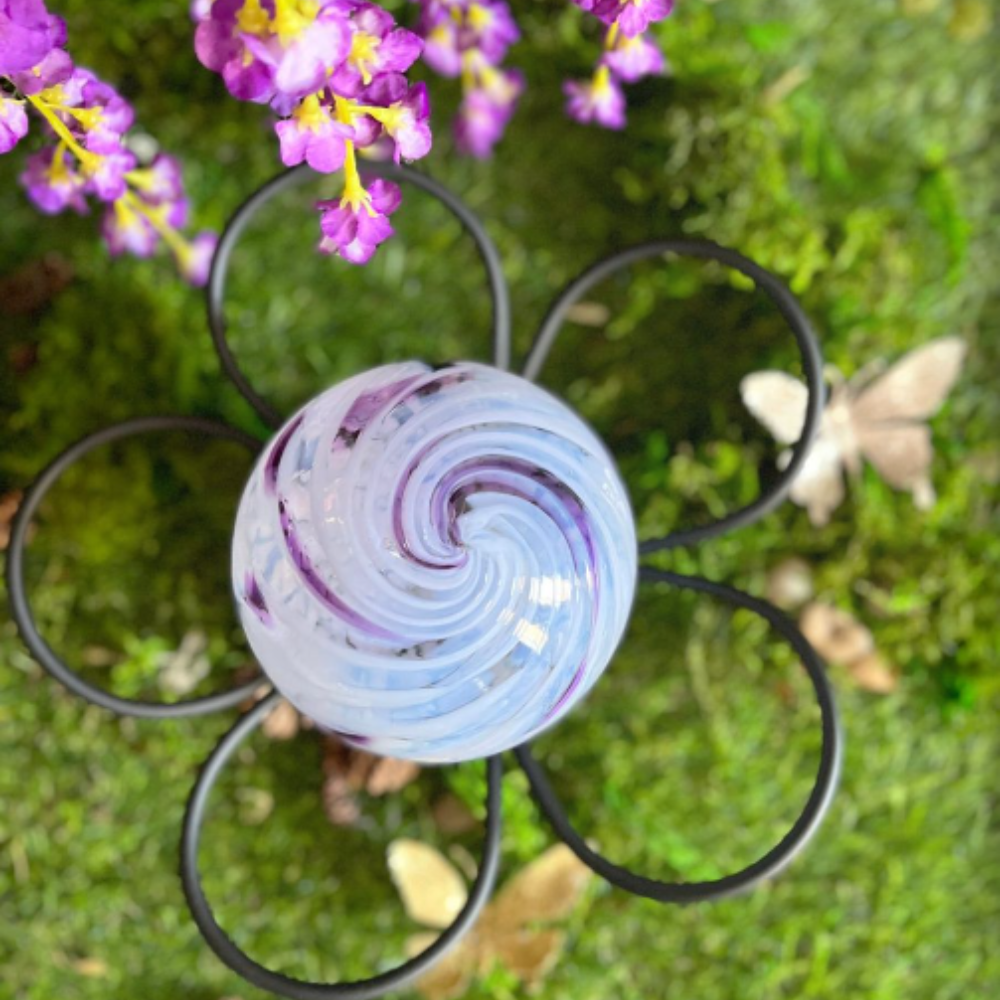 Gifting
For someone in your life who is looking for a pop of colour in their garden and flower pots.
*Pictured: Nature's Whimsy Orb in the colour Soft Purple and Flower Garden Holder
Decoration
Display with a new Spider, Five Petal Flower and Insect garden holder
*Pictured: Nature's Whimsy Orb in the colour Ladybird Red and Spider Garden Holder
Reviews
5.0
Based on 1 review