Story
Use & Care
Product Specs
Story
The story tag reads "Witch Balls were very popular in 18th century England, but their actual origin is thought to be much older. For well over 300 years hollow glass spheres have been hung in windows to ward off witch spells, evil spirits and ill fortune. Hanging these decorative balls in the window is thought to tantalize evil spirits that may be threatening a home's tranquility. The evil spirit is mesmerized by the ball's reflective beauty. When the spirit touches the sphere, it is absorbed and trapped in the web-like strands of glass inside the ball."
Use & Care
To clean your Kitras Art Glass item use a damp cloth and lightly rub it around the outside of the glass. Do this when you notice the glass has lost some of its brilliance. A simple cleaning will bring the sparkle back!
This oil lamp comes with the orb and a wick. Adequately soak the wick in a clean burning paraffin oil before lighting it for the first time.
Paraffin oil is not included and can be found on the accessories page.
Replacement wicks can also be found on the accessories page.
Dimensions
- width 4.75", height 4.5", weight 0.82 lbs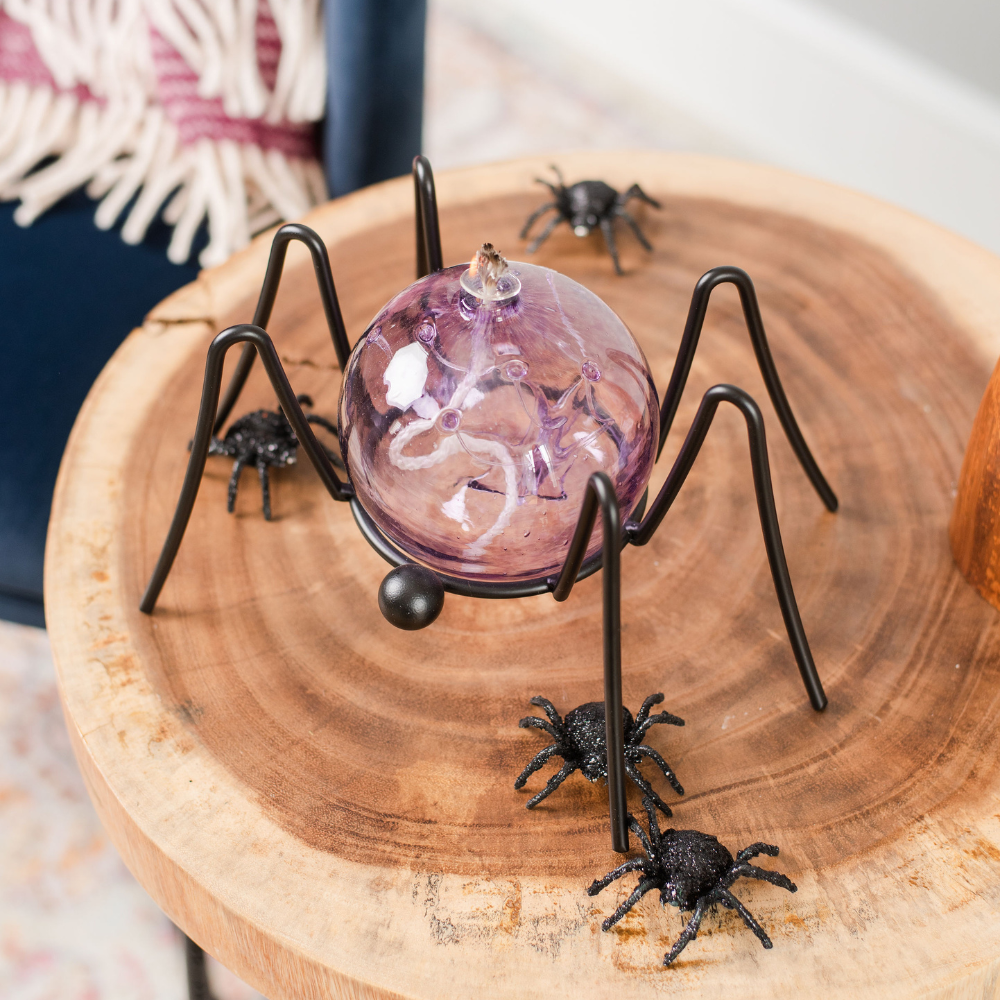 Gifting
Pair the Olde English Witch Ball Oil Lamp with a bottle of Kitras Paraffin Oil for the perfect gift package for any gifting occasion.
Steeped in over 300 years of history these orbs are an amusing and thought-provoking gift or decor piece for your home.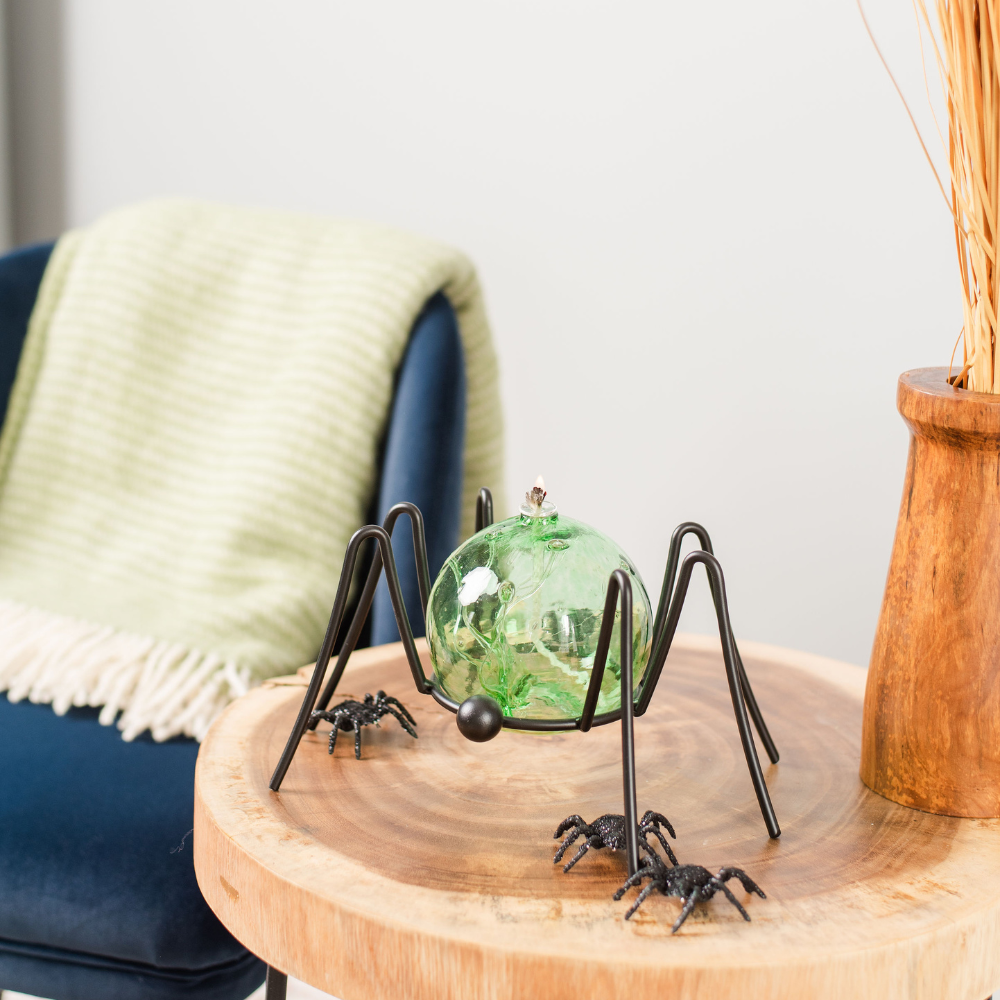 Decoration
Use the oil lamp indoors or outdoors to create a soft-flame ambiance.
The oil lamp is also perfect in any fire safe location because there is no worry of wax damaging surfaces.
Reviews
5.0
Based on 1 review