Story
Use & Care
Product Specs
Story
The story tag reads "This gift is filled with love and comes straight from my heart. From the moment that you hang it up, we will never feel apart."
Use & Care
Use a strong ribbon or fishing line to hang your ornament. The plastic hang tag was not intended to be a hanging medium and is not strong enough to hang your ornament over the long term.
However you choose to hang your Kitras ornament, indoors or outdoors, periodically check that the hanging medium is still sound and make any necessary adjustments.
To clean your Kitras Art Glass item use a damp cloth and lightly rub it around the outside of the glass. Do this when you notice the glass has lost some of its brilliance. A simple cleaning will bring the sparkle back!
Dimensions
width 3.5", height 1.75", height with hanging loop 3.75", weight 0.32 lbs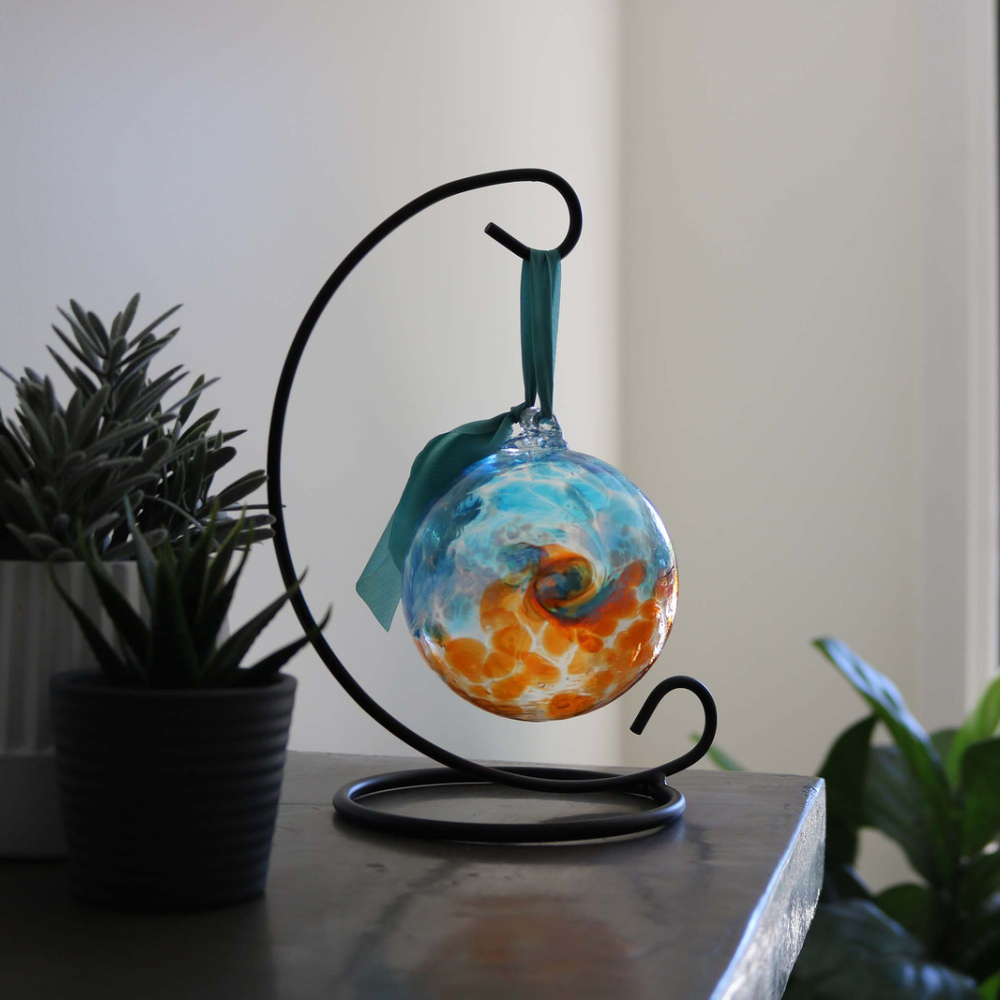 Gifting
Pair the Van Glow Heart with the Kitras Small Curved Single Ornament Holder for a unique and thoughtful Valentine's Day gift.
Gift a Van Glow Heart to those in your life who need a reminder that there's someone out there who loves them!
*Pictured: 3" Aqua/Orange Van Glow Ornament & Small Curved Ornament Holder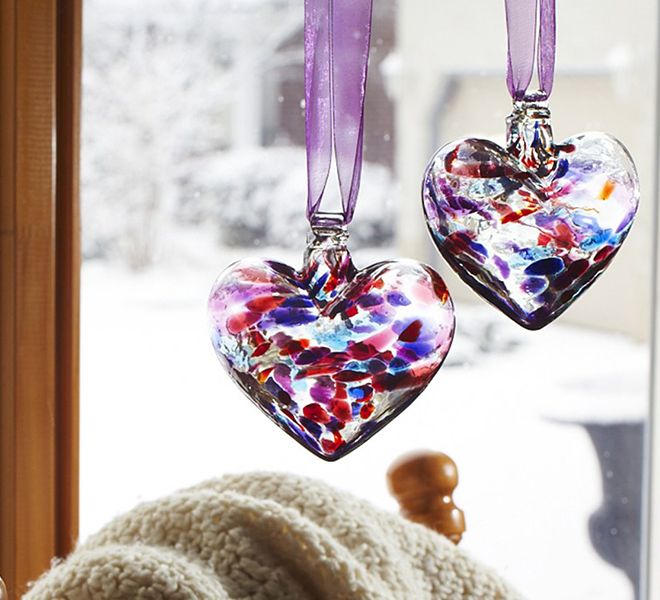 Decoration
Use a ribbon to hang this glass heart in front of a window or from one of our exclusive Kitras ornament holders.
*Pictured: Berry Multi Heart
Reviews
5.0
Based on 1 review
GET THE LOOK
You may like...
CONTINUE