Story
Use & Care
Product Specs
Story
The story tag reads "This adorable little egg, with its sunny and bright colour, will look great on any egg tree or in an Easter basket!"
Use & Care
Use a strong ribbon or fishing line to hang your ornament. The plastic hang tag was not intended to be a hanging medium and is not strong enough to hang your ornament over the long term.
However you choose to hang your Kitras ornament, indoors or outdoors, periodically check that the hanging medium is still sound and make any necessary adjustments.
To clean your Kitras Art Glass item use a damp cloth and lightly rub it around the outside of the glass. Do this when you notice the glass has lost some of its brilliance. A simple cleaning will bring the sparkle back!
Dimensions
width 2", height 3", height with hanging loop 3.5", weight 0.26 lbs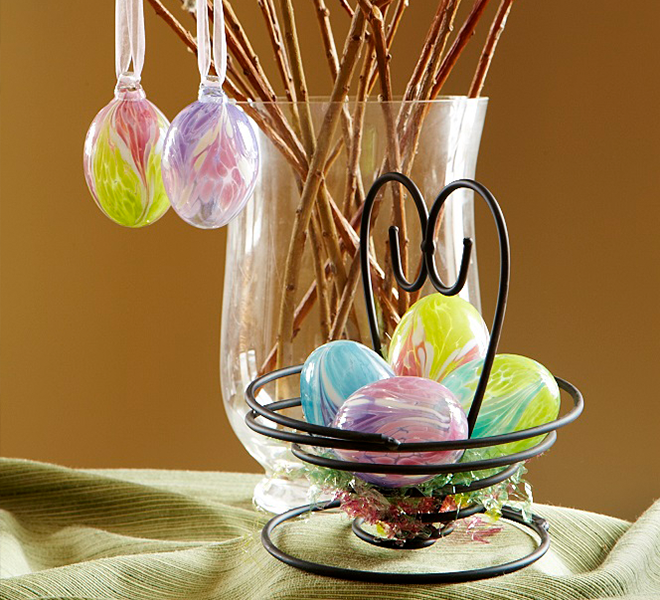 Gifting
Break from tradition and give a beautiful Van Glow Mini Egg to your loved ones for Easter and leave the chocolate for the Easter Bunny! These Van Glow Mini Eggs can create joy for years to come.
*Pictured: Pastel Mini Eggs in assorted colours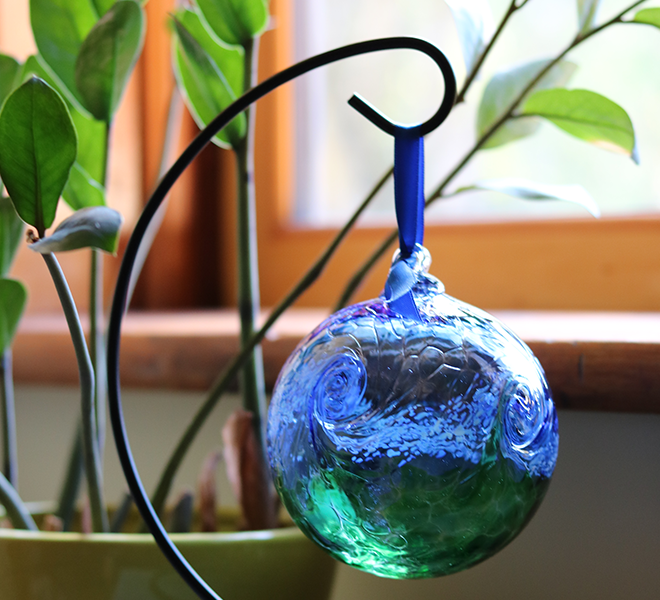 Decoration
Use a ribbon to hang this glass orb in front of a window or from one of our exclusive Kitras ornament holders.
During Easter you can decorate an outdoor tree and allow these orbs to hang from its branches or bring branches inside and create your very own Egg Tree.
At non-Easter times, the Van Glow Mini Eggs are a great addition to any orb display to add variation in size and shape.
*Pictured: 3" Van Glow Ball in Blue/Green on a Small Curved Single Ornament Holder
Reviews
2.0
Based on 1 review
GET THE LOOK
You may like...
CONTINUE